About CAPNEMO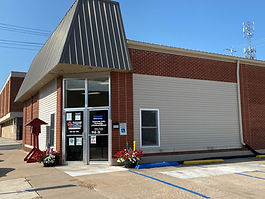 Since 1965, the Community Action Partnership of Northeast Missouri (CAPNEMO) has worked to help the less fortunate members of our communities in Adair, Clark, Knox, Schuyler and Scotland counties.  Our efforts are directed towards alleviating the pain of poverty, moving families out of poverty, and reducing the recurrence of poverty.
CAPNEMO is one of Missouri's 19 Community Action Agencies that helping people and changing lives in all 114 counties. Learn more about the Missouri Community Action Network here.
CAPNEMO offers programs such as Head Start, LIHEAP (Low Income Home Energy Assistance Program), ECIP (Energy Crisis Intervention Program) and other services through the CSBG (Community Services Block Grant).
CAPNEMO's goal is to improve the quality, efficiency and effectiveness of the services we provide to our clients.  To that end, the strategic plan focuses on agency capacities and service strategies to help individuals and families move out of and stay out of poverty.
Mission
The Community Action Partnership of Northeast Missouri's mission is to assist and empower individuals, families, and communities to achieve their greatest potential.
Vision
Our vision is a better way of life!
Promise
Community Action changes people's lives, embodies the spirit of hope, improves communities, and makes America a better place to live. We care about the entire community, and we are dedicated to helping people help themselves and each other.