Ages 3-5 • Adair County
Kirksville Part Day Head Start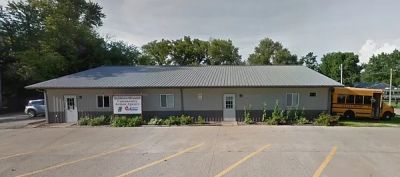 915 W. Locust
Kirksville, MO 63501
Phone: 660-665-6284
Hours: Full Day 8:00 a.m.–3:30p.m.
Supervisor: Sheila Sullivan
History of this Location
The Kirksville Part Day Head Start Service Center opened in its current location at 915 W. Locust, Kirksville, MO in August of 1993.  This center operates a morning session running from 8:30 a.m. until 12:00 noon and an afternoon session that runs from 12:00 noon until 3:30 p.m.  This center is open with children from September till May. 
Facility Information
We are in a contractual agreement with Garry Ledford for $1000 per month.