Thu, Sep 14th, 2023
CAPNEMO Partners with the Kirksville Leadership Institute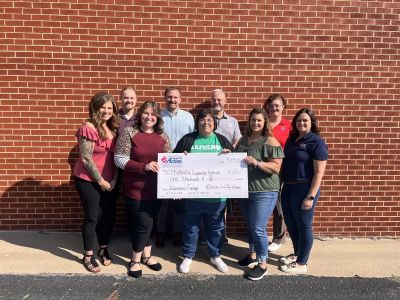 CAPNEMO was happy to award the Kirksville Leadership Institute with a donation of $1,000 to go towards their class project involving the placement of Expression Swings throughout our local parks. Expression Swings will serve as a great benefit to our parks by promoting multi-generational play as well as enhancing the emotional well-being between a child and their parent or caregiver.
This was possible through our Community Partnership Fund. This fund has been established to provide monetary support to groups, organizations, and companies that serve low-income populations. It is our hope that this supportive funding will be utilized to further the strengths of our community partners to promote and maintain sustainable, healthy communities!
To learn more about this program and to obtain an application, please visit: CAPNEMO Community Partnership Fund.